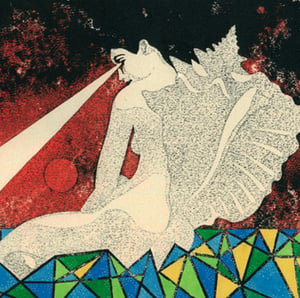 $

20.00
all in the golden afternoon is rachel staggs (experimental aircraft) & carlos jackson.
this album was set to be released on mind expansion records to follow up the all in the golden afternoon self-titled ep. mind expansion is no longer able to release this album. the band is currently looking for a new label home.
in the meantime, they have decided to release this long-awaited album on their own. rachel's new imprint, magic lighthouse recordings, will do the honors.
it is available in high quality digital download formats here:
http://allinthegoldenafternoon.bandcamp.com/album/magic-lighthouse-on-the-infinite-sea
OR
you may place your order here for the limited vinyl run (only 250 copies), which will include a personal digital download code
this album is pressed on vinyl with a beautiful full-colour gatefold cover because the artwork is amazing.

the cover art was hand engraved by iker spozio, who listened to this album as he created the cover. iker is a brilliant artist and the band feels lucky to have worked with him on their first two releases. view his work: www.ikerspozio.net
album details:
written, recorded, and produced by rachel staggs & carlos jackson
artwork by iker spozio
mastered by jim wilson
special guests featured on the album:
yvonne lambert from octopus project & chad merritt from st. mary's