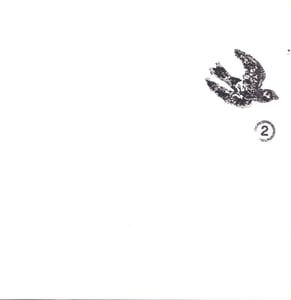 $

5.00
these are handprinted & hand-numbered (limited to 50 copies).
'sampler two' featuring songs from the upcoming vinyl only release of 'magic lighthouse on the infinite sea'.
songs featured on 'sampler two':
gulf coast highway
30th & sanchez
tidal wave
in a box
the first 11 copies in the run of 50 have bunnies on the front. the next 11 feature a bird. stay tuned to see what follows on the last 28 copies!
$7.00 includes shipping in the United States and Canada
for international shipping to countries not listed, please send an email to:
rachelgoldstar -at- yahoo.com